We pulled up to the SuB Hotel in Istanbul's up-and-coming Karaköy district and for a moment I thought I'd made a huge mistake. The tall, thin building was clearly once terraced but now stands alone, neighbourless and, somewhat oddly, painted pitch black. The looming monolith didn't exactly emit a hearty welcome, but the warmth of service and design-minded vibe once we stepped through the front door were more than enough to dissolve my initial concerns.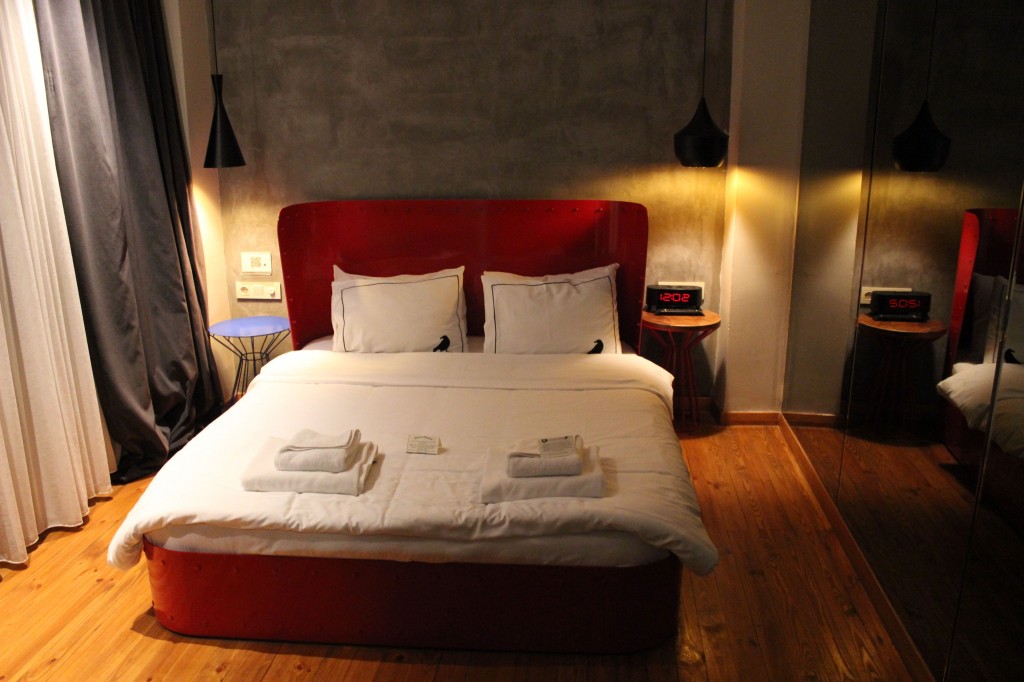 Throughout my short stay in the Turkish capital, I came to not only understand SuB's obscure external paint job, but also to love it. There's an effervescence to Istanbul that you just don't see in Europe. It's not just a visual phenomenon; you feel it; the streets seethe with life in this city of 14 million souls. For some reason that lone, black building lurking on a Karaköy backstreet said something important. I'd misjudged the SuB, but it continued to impress me.
The room was small, but hey, this is a boutique hotel. One wall was entirely mirrored, which certainly helped create illusions of grandeur. Plus, the bed was heavenly. The bathroom, in deliberate post-industrial style, appeared bolted on to the rest of the room; a metal box with a sliding door somehow made to feel like the height of luxury. Genius.
What makes the SuB a standout hotel, though, is its personal touch: from the staff, all of whom seemed like the sort of people I'd befriend if we met under different circumstances, to the attention to detail paid to interior design. My colleague, who checked out in the dark hour before dawn for a long-haul flight, was pleasantly surprised as the receptionist pressed a jar of homemade walnut butter into her hand as she stumbled bleary eyed into a cab. I'd go back to the SuB for another jar of that hazelnut butter alone. And the breakfast. Oh the breakfast!